A BOHO FLOWER GIRL WITH WILD FLOWERS AND WANDERLUST
A bohemian flower girl is the essence of a free spirited whimsical fairy; see her skipping down the isle as a mini me of the beautiful Boho bride.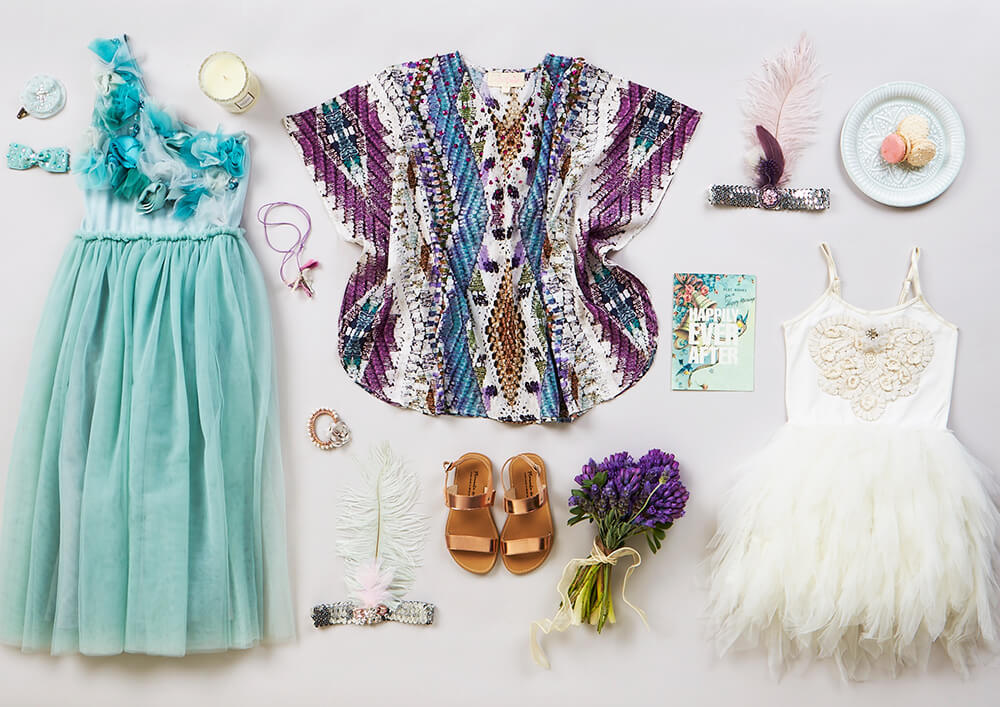 IF YOU'RE A BOHEMIAN BRIDE...
… you insist on expressing your free-spirited personality! You're nomadic, creative and artistic; a traveller, a gatherer and a collector – and whether scouring flea markets for vintage finds or holidaying in Morocco, your approach to life is always refreshingly unique.
When it comes to your wedding: you're more interested in memories and experiences than traditions and rules, so you're unlikely to wear a veil. But whether you marry in the woods, on the beach or under the stars, your wedding will be one of inherent style and substance.
You'd love your flower girl to be: decked out in a fresh, feminine, flowing array of colour, sequins and feathery accessories. Knowing the importance of keepsakes, you'll light up her day (and imagination) with exotic trinkets that are hers to treasure forever…
Andrea and the Tutu team
P.S. Gorgeous stationary, candles and plates are from Papier d'amour