A thing of beauty, Bespoke
Excited to introduce our Bespoke collection we share the concept, the process and some of our special collaborations so far in our quest to create beauty.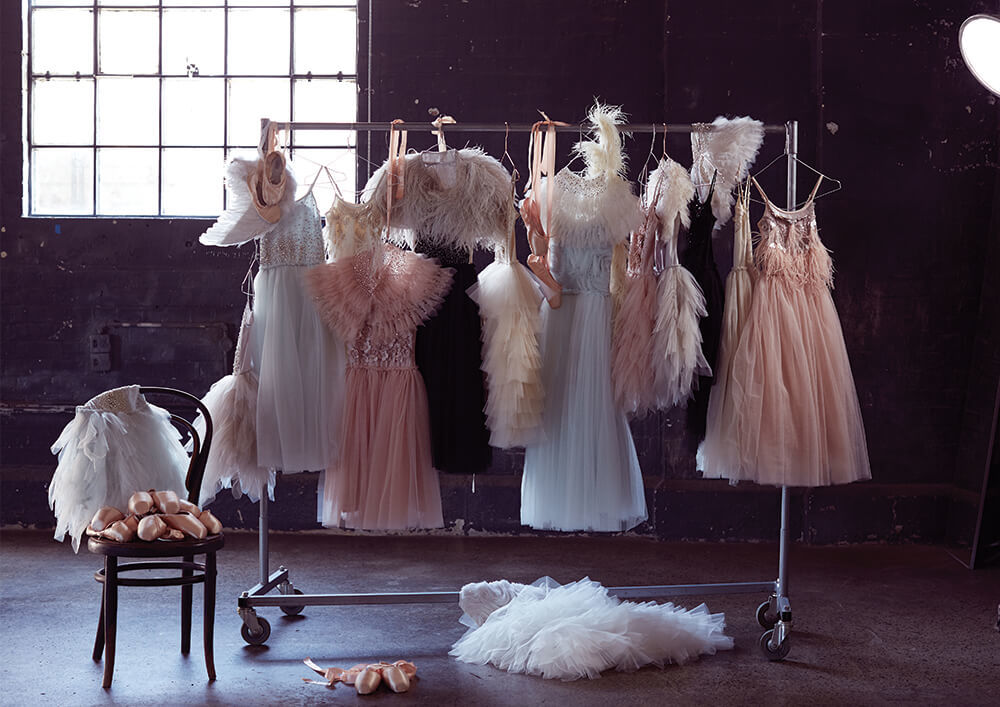 A thing of beauty, Bespoke
At the heart of what we do is an innate quest for beauty. Bringing this beauty to you with each collection, we create pieces we hope you will live your dreams in and cherish as your most special pieces. We've always taken inspiration in what we do from the work of couture houses who employ old world hand textile techniques unchanged for centuries including embroidery, beading, feather applique and fabric flowers applied by the most skilled artisans to create unimaginably beautiful garments.
By introducing our Bespoke collection, we wanted to offer a similar experience to you who share the same desire for beauty and want that perfect individual piece offered by a made to order service. We also wanted you to experience the art of creation being able to choose your favourite styles, colours and embellishments to create a personal and individual garment.
Our Bespoke selection offers just this, you get to select from a curated range of embellishments, dress silhouettes and colours to create your ideal piece that will add an extra special touch of magic to a moment or event such as wedding, christening, birthday or even just because. Available in every size to befit every occasion for all those special milestones that come along.
We were more than thrilled when fellow designer Terry Biviano approached us to design an extra special piece from the Bespoke collection for daughter Azura's 2nd birthday party. We had the pleasure of inviting Terry into our studio to design the outfit for the pretty in pink affair. Terry selected a stunning pink waterfall dress paired with an exquisite beaded cape. You'll only need one look at the photos from the day to know Azura was the belle of the ball, her darling outfit matching the magnificent décor of the party!

We've since had the opportunity to work with many more clients including Emma Watkins from much loved children's music group the Wiggles, who we helped design flower girl outfits for wedding to fellow Wiggles member Lachlan Gillespie. This special appointment service is available to you as can we meet one on one in our studio and assist in creating that perfect piece for your special day as have many of our lovely clients.
With the recent launch of our Bespoke collection online we are thrilled to introduce this collection to all and can't wait to see what unique creations you come up with. Truly special, capturing your innate personality, let your dreams take you to places you never before imagined…
Andrea and the Tutu team