DANCE THROUGH MAGICAL LANDS!
We collaborated with children's dance school Big Steps Little Feet, designing costumes for their end of year concert inspired by children's story The Magic Faraway Tree!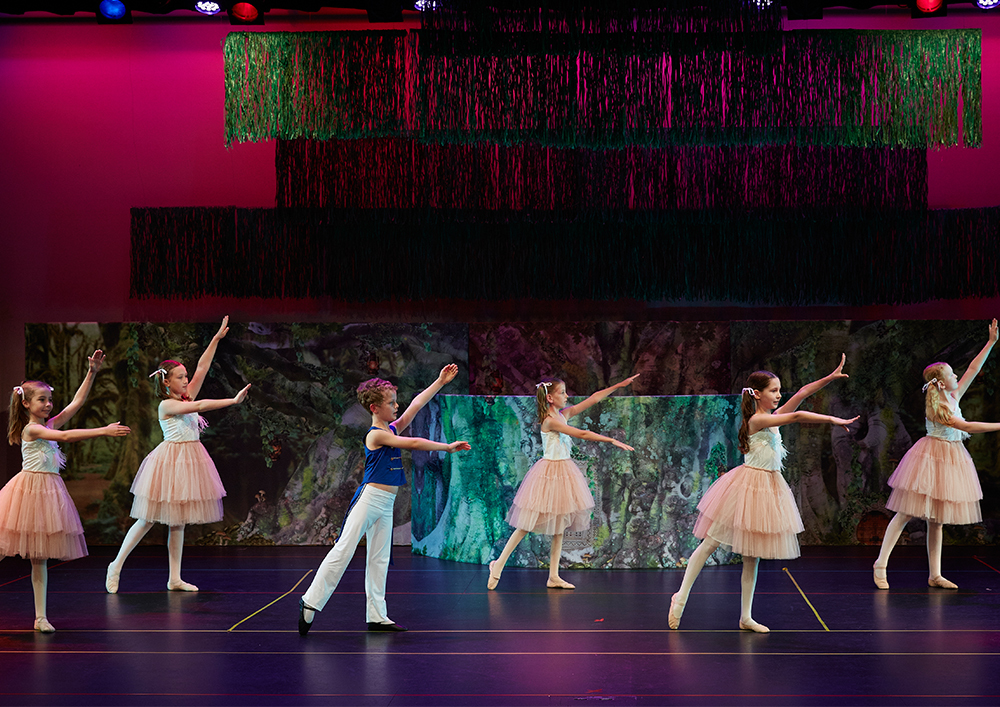 DANCE THROUGH MAGICAL LANDS!
We had the joy of collaborating with the talented Kate Barber, founder of children's dance school Big Steps Little Feet, for their annual end of year dance concert. An event in itself with over 500 students, it's a very special time for the students who have the chance to show off their skills, talents and creativity to an audience of parents, family and loved ones. We know as parents that there is nothing greater than watching your children express their innate sense of unique creativity and thrive with confidence which is exactly what this performance allows. It's with this reason that we love working with Kate on this concert extravaganza!
Absolutely dedicated to her students, Kate takes so much pride and joy in preparing for the annual performances. Kate presented the concept for this years concert which took inspiration from children's classic novel 'The Magic Faraway Tree' by Enid Blyton, one that we're sure is a favourite for many. For those not quite familiar with the book, the story takes the reader on an adventure along with the cast to the Magic Faraway tree a place of many magical lands where everything is dreamlike and unreal. An artist dedicated to her craft, Kate wanted to express the elements of each of these magical lands in the story visually through the costumes. Working together we designed a series of costumes for each of these enchanting lands. For The Land of Presents the costumes were a delicate wrapping of angelic blue tulle with a waterfall tutu skirt, The Lonely Teddy Bears were cuddly cuties in golden gowns, The Lonely Lollipops were too sweet in candy floral creations, The Land of Toys were doll-like music box lovelies with blushing tulle and feathers and The Land of Goodies were fairy floss delights in a fluffy lilac flower embellished dress.
Seeing the clothes comes to life on the stage was the ultimate thrill and we couldn't be happier with the results. Watching the students blossom on stage, using their imaginations to express their creativity and passion for dance was an absolute pleasure and why we love collaborating with Kate for this cherished yearly event. We're looking forward to the next show and know it will be a momentous event for all!
Andrea and the Tutu team
Photography by Camille Nuttall