We share the fun and magic from our high tea at Au Fudge in LA with our friends Modern Queen Kids!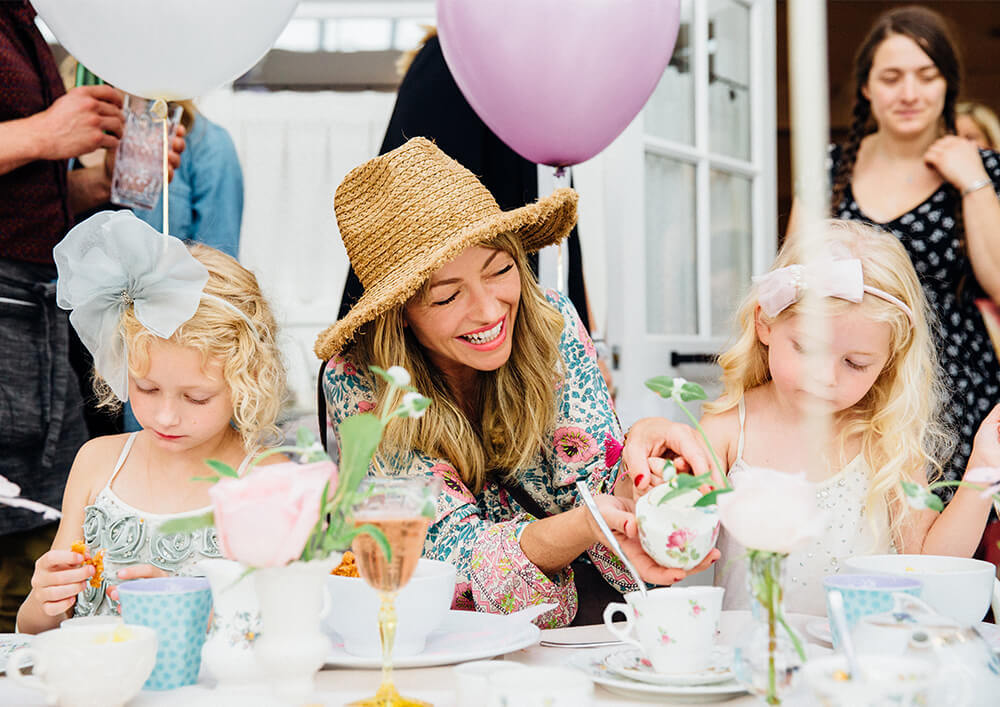 HIGH TEA AT AU FUDGE

At Tutu Du Monde we love any excuse to dress up in our finest fanciest pieces! On this occasion it was a high tea event with our friends Modern Queen Kids, (the perfect match for TDM) in the beautiful Au Fudge restaurant and café in LA's West Hollywood. With a shabby chic vibe, French inspired menu and playful children's creative space, it is really the ultimate place for mothers and daughters to spend a little quality time.
And so we invited mothers and daughters to experience an afternoon of fun, fancy and whimsy! A dress ups rack of Tutu Du Monde pretties made sure the girls were high tea perfect with frothy tulle dresses, sparkling caplets and dazzling accessories by Modern Queen Kids.
The lovely Peggy from Fire and Crème designed the space, set in the children's playroom, a supervised space for little ones to while away the hours with fun projects like necklace and flower crown making. An array of dainty floral china, elegant single stemmed blooms in glass vases, pastel painted bentwood chairs and clouds of TDM tulle pom poms in every colour dotted along the ceiling created a setting that was the perfect mix of understated pretty!
Guests enjoyed delicious sweets, pastries and savory treats from the Au Fudge kitchen our favourites being the cucumber sandwiches, fresh berries, chocolate mousse and the best ever chocolate brownies! Little ones sipped ice tea while they were entertained with face painting and the crafts table. Meanwhile the mums enjoyed a glass of bubbles and Au Fudge's 'First Base' strawberry blonde vodka cocktails, giggling and gossiping the afternoon away!
It was nothing short of dreamy and we were sad for it to end… at 8pm well after the set time! If one thing's for sure it's that we can't wait to start planning the next high tea!
Photography by Nicki Sebastien
Read more on this story on The Grace Tales
Andrea and the Tutu Team