Never ones to stay still for too long, on our latest trip we found ourselves in New York. Tutu Du Monde designer Leni, shares some of her favourite places, the must sees and a few insights from our adventure in the big apple!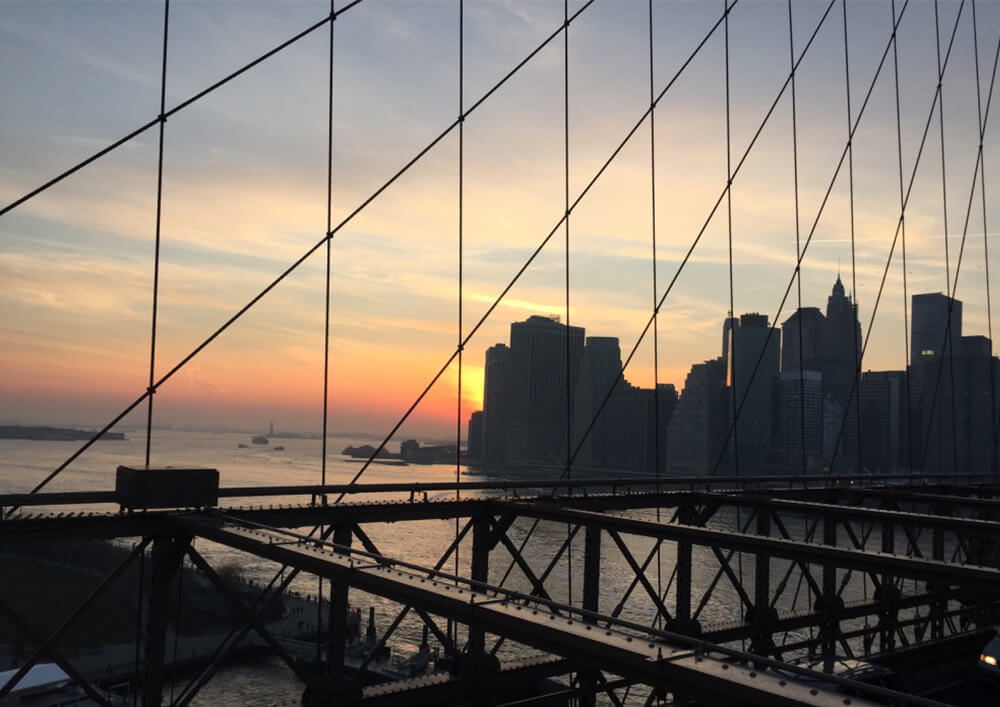 I HEART NEW YORK
We were New York bound this March, headed to the city of no sleep to present our latest collection at a trade event where we teamed up with jewellery magic makers Modern Queen Kids. Of course it wouldn't be a trip without a little fun in between and we had the chance to take a little time to explore the city and discover why New York has such a grand reputation.
Like all New Yorkers, you must start the day with a coffee, head to Little Collins on Lexington Ave… my favourite coffee in NYC. Aptly named after a street in Melbourne, home of the best coffee. Take an extra for the road as you walk to Barneys… especially when snowing to keep the fingers alive, and maybe one of their soft chewy cookies…. Tip: Be warned, this is messy when attempting with woolen gloves let alone toting little ones. A clean up is needed before entering Barneys. While nearby, go on to Bloomingdales, the biggest in town, take a morning tea break at their in-house Magnolia Bakery, a must for those who love cupcakes!
When you're ready for more, head down Fifth Avenue. In Manhattan, shopping should be deemed a sport. You're physically exhausted, you feel like your feet are going to fall off but you push on. You've got to keep your wits about you and constantly plan your next move, whilst navigating the subway, the gritty streets and through the crowds. There's something for everyone, our favourite boutiques were Rebecca Taylor, Isabel Marant, Alice & Olivia, Joie and Theory. A special mention must go to ABC Home… one of the most inspiring stores in our travels. Discover more, head to Soho and Union Square, a variety of options is not a problem! Be sure to stop off at Wholefoods for a few snacks to keep to going.
You cannot leave New York without visiting Central Park, it's really beautiful any time of year, but especially with snow... when everything is blanketed in the softest white covering, the air is crisp and snowflakes crunch like leaves beneath your feet. Little ones will love skating at one of the many outdoor skating rinks or running amok in the gardens while you take in the peaceful atmosphere, a place to escape the craziness of the city surrounds and catch your breath.

When you're ready for something a little new, head downtown for a stroll across The High Line, a remarkable and genius park built on an old above ground railway line (couldn't get anymore NY really). At the very end you'll find Chelsea Markets, perfect to stroll through, even better if you stop for lunch in the fabulous eateries. A favourite was Budakkan for dinner, serving incredible Asian cuisine, just ask the waiter for their recommendations.
If you're feeling a little full from all that eating go for a run down The High Line or take a hot yoga class… be warned, they take their heat next level! For something at a quieter pace, a Brooklyn Bridge walk at sunset is unforgettable, even in the cold. No matter which way you're headed, a stop off in Brooklyn to explore the many cafes and shops is delightful or in the other direction discover the charm of old New York in streets of lower Manhattan! While you're there be sure to go for dinner at Beauty & Essex…on the Lower East Side behind a hidden, prohibition-style entrance at the back of a tiny pawn where you'll enjoy the moody and delicious atmosphere! The best part is the complimentary champagne in the women's bathrooms, Shhh... don't tell the boys.
For culture and curiosities we recommend a trip to MOMA and the MET filled with art, design and everything you could imagine, utterly inspiring, you'll need lots of time here. Your little ones will love the Museum of Natural History, brimming with everything that inquisitive minds and curious imaginations thrive on!

There is a continual buzz that will excite, amaze and delight... A city that you'll love as much as we do, there's something for everyone, an endless array of things to do. This is our New York in a nutshell… and we can't wait to go back!

Leni and the Tutu team x