It's a glitter disco baby! Time to embrace all things sparkling for a disco themed birthday bash your dancing diva will love…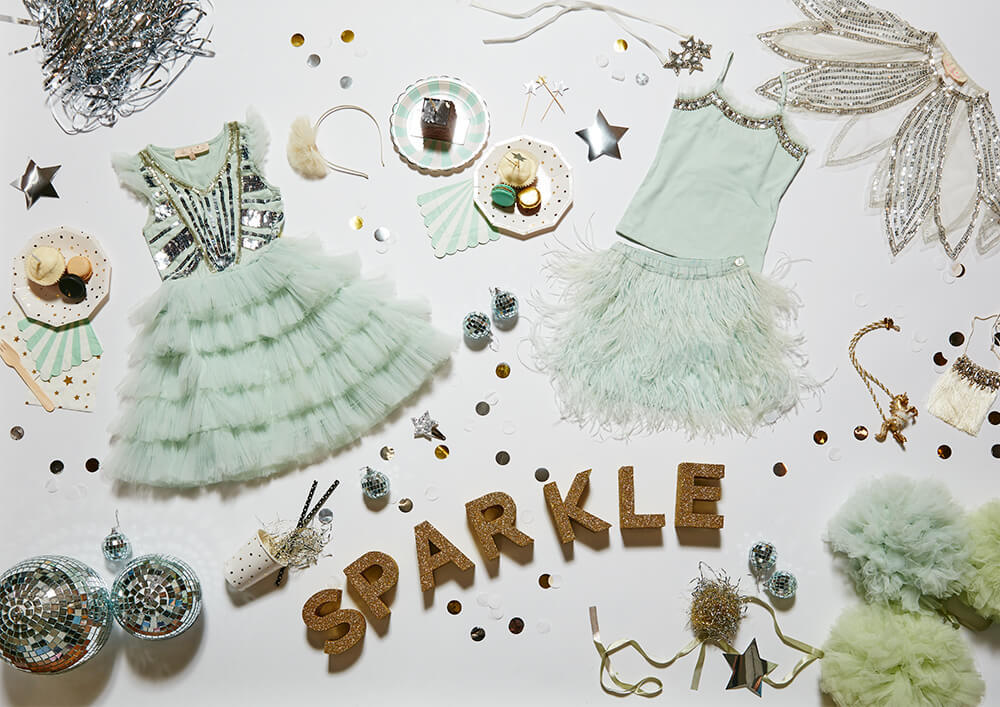 If she loves dancing…
…and anything with sparkle! A disco themed party is the ultimate theme for her next birthday bash! Its all about disco, glitter and dancing divas! If she loves dancing in front of the mirror (and singing into her hair brush), she'll dazzle with disco fever on the dance floor… because its all about celebrating her special day! We've put together a selection of our favourite disco pieces to help you put it all together and make her birthday wish come true!
The Decor
It's all about the dance floor baby! Think disco balls, streamers and metallic curtains which will be the shining centrepiece of the party and add the perfect sparkle lighting for the dance floor. From here just add a few touches of sparkle with star print plates, cups and napkins, metallic confetti dots (perfect to sprinkle in party bags), glitter star cake toppers and a graphic glitter sign to really set the tone for the day! Add a pop of colour to make it sing, easily done with streamers, balloons or tulle pom poms, perfect to hang from the ceiling, popped over a chair or as a pretty table topper!
The Birthday Girl
She'll be ready to take the dance floor in pieces with sparkles and feathers, think maximum glimmer when she shimmies and shakes on the dance floor. A disco gown with sparkling sequins, or a feathery skirt with a jewelled top will make sure she's dance floor ready. Add extra sparkles with a glimmering beaded cape, metallic necklace or sequinned headband for that extra touch of glamour!
The Entertainment
A disco dance floor provides all the entertainment for this party; she'll love a disco dance off (with queen of the dance floor crowned with a little gift) or musical statues for a fun filled laughter inducing activity. Make sure you have a space for dancing feet and a playlist to get the party started. We love these tracks to get the dance floor started: Happy by Pharrell Williams, Firework by Katy Perry, It's My Party by Jessie J, Party in The U.S.A by Miley Cyrus, Get the Party Started by Pink, D.A.N.C.E By We Just Wanna Party, Boom Clap by Charli XCX, Party Rock Anthem by LMFAO
The Menu
It wouldn't be a party without the cake and it's all about dainty little sweets with just enough sugar to keep energy levels high for all day dancing! Think sweet vanilla cupcakes (with glitter star decorations), metallic macrons (find them at Laduree), a fruity soda fountain punch bowl and to finish it off a rich layered chocolate cake!
Andrea and the Tutu team
Image credit below top right, Nicki Sebastian; below centre and below top left, Modern Queen Kids