See our romantic wedding inspirations for a feminine little lady. The wedding is flowing with elegance and beautiful vintage classics to make a heart burst, and the flower girl tops it all off.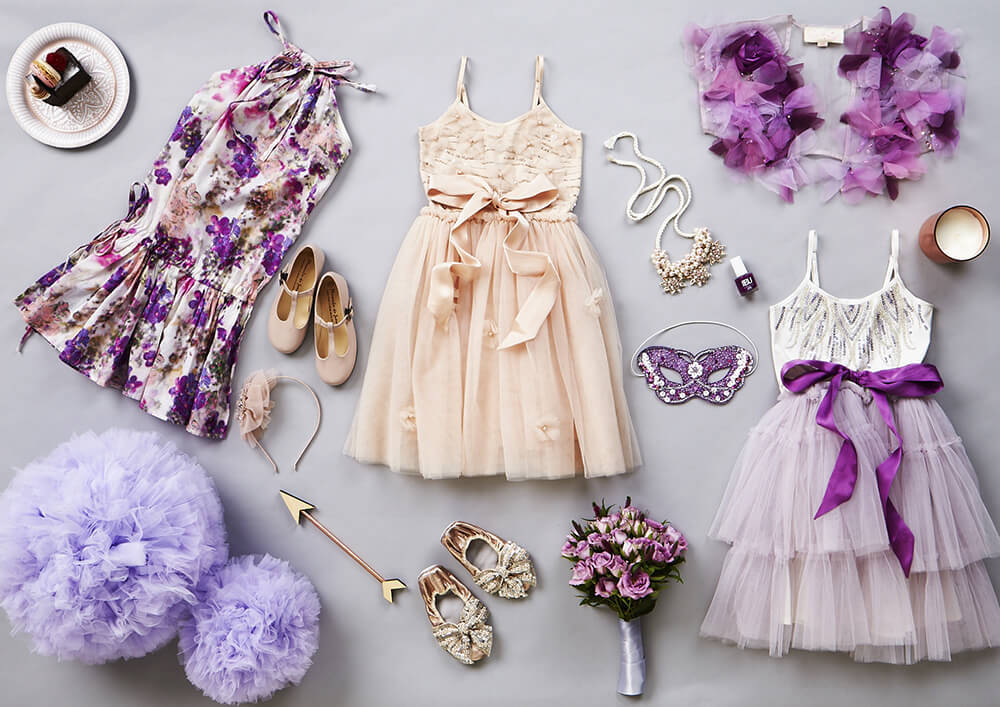 IF YOU'RE A ROMANTIC BRIDE...
… you revel in everything natural, feminine and beautiful! Ethereal and enthralling, you're always seeking to bring your dreamy aesthetics to life. Whether dressing for an elegant affair or relaxing at home, you're always to be found in floaty gowns and floral prints.
When it comes to your wedding: your style is defined by nostalgia for the femininity of days gone by. Eternally romanced by history, you'll opt for an opulent outdoor garden reception infused with a palette of pastels, an abundance of roses and vintage furnishings…
You'd love your flower girl to be: enchanting everyone in delicate fabrics, draped and billowing silhouettes, romantic ruffles and whimsical detailing – with nature's bounty of petals and buds aplenty – and a touch of magic in her loose, tousled mane.
Andrea and the Tutu team
P.S. Gorgeous stationary, candles and plates are from Papier d'amour