Tales from Spirits of the Seven Seas
We take you on a behind the scenes look at the photoshoot for our most 'adventurous' collection yet! All aboard!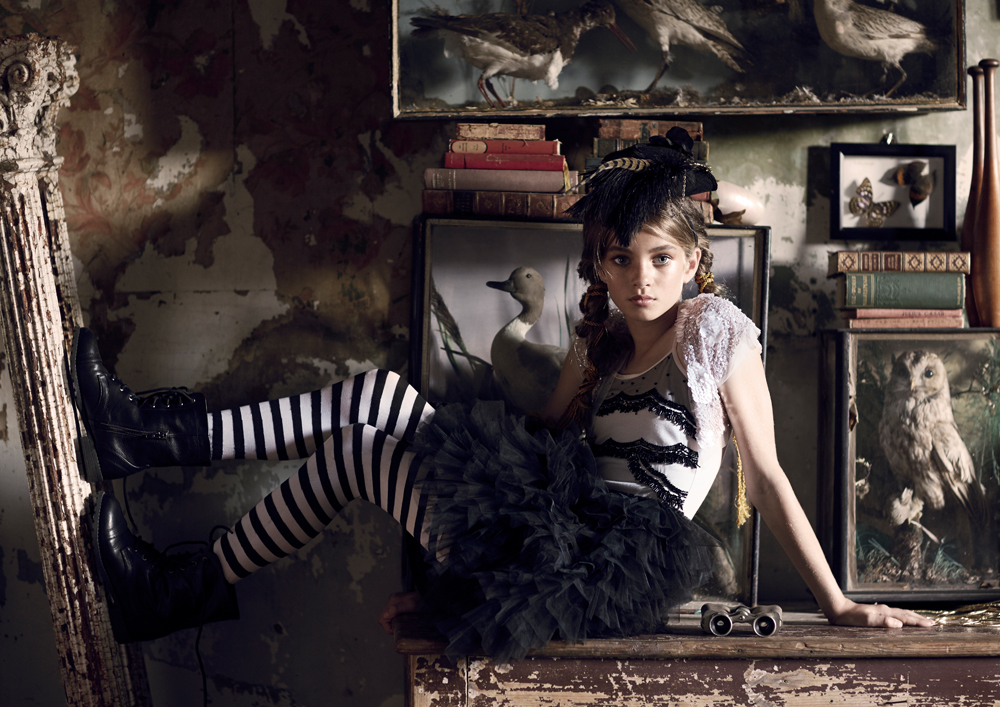 Tales from Spirits of the Seven Seas
I often get asked 'how do you constantly come up with new ideas?'.….I usually reply 'Well, that's the easy part…the hard part is editing it all down to one collection'.

Lack of inspiration is rarely a problem, in the case of 'Spirits of the Seven Seas' I dived back into my childhood when I wanted nothing more than to live the free-spirited life of Pippy Longstocking travelling the world on a pirate ship.
The stories of Pippy Longstocking certainly had something alluring - the daughter of a pirate who marched to her own tune, was unconventional and a little rough around the edges but lots of fun!

She was really the girl we had in mind when designing the collection and we've created a wardrobe of pieces we'd like to imagine she'd wear, of course accessorised with fun head scarves, glitter eye-patches, pirate hats and gold bangles.
Our campaign shoot that took place in the early December 2015, amidst the end of year frenzy in the lead up to Christmas. Some months earlier we'd found an old Victorian terrace that we deemed the perfect location. Even though it was located in busy central Sydney, once you stepped inside it felt like you've entered a different faraway world which swallowed you up entirely. The hustle and bustle of the outside world gave way to a magical world.

A universe filled to the brim with antiques and oddities, everything you could imagine; taxidermy birds and butterflies, model ships, a grand piano, weathered furnishings…just like you'd imagine in Pippy's world.
Our mini models felt just like us once they'd set foot into the 'haunted' house, after all it's not your everyday location. Hair and make up alone were an adventure. Pale little beauties were turned into bronzed and fierce little pirate girls.
Everyone had a lot of fun looking a little 'lost', shipwrecked or simply pretty - balancing ships on their heads (as you do).
We are so thrilled to finally launch this collection and can't wait to see what pieces you love and how your little ones will make it their own.

Andrea and the Tutu team
For a sneak peek view the collection look book here