THE DAY WE WENT TO ONE FINE DAY!
We had the pleasure of being invited to join the One Fine Day Runway show. We share all the highlights from a day of fun, fashion and fancy dress.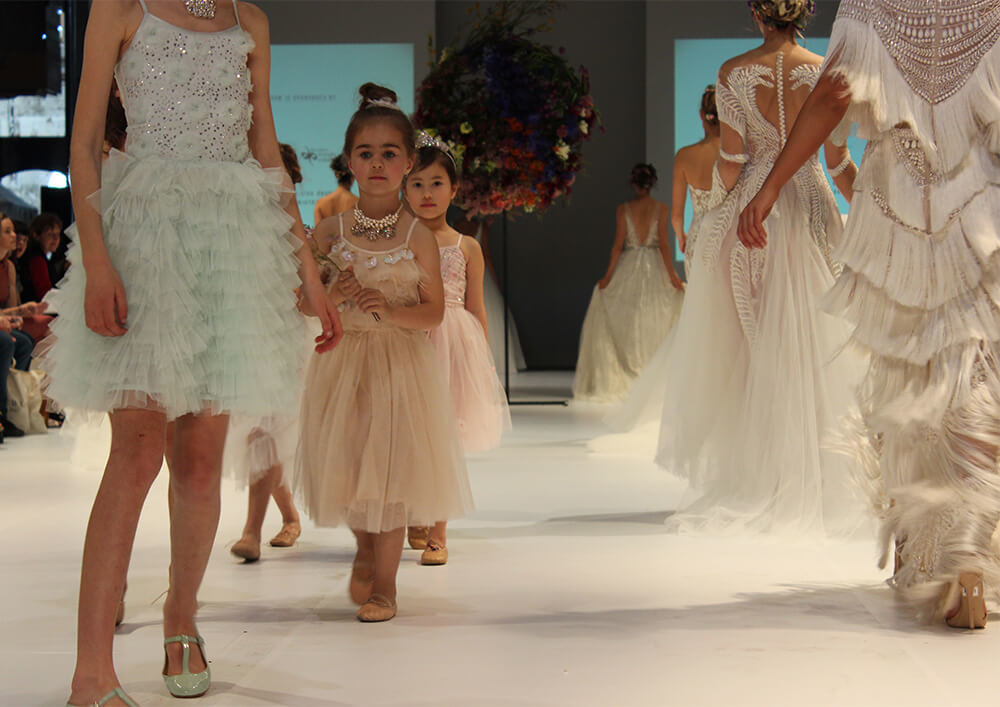 THE DAY WE WENT TO ONE FINE DAY!
If you're a soon-to-be-bride, you'll know that there are a lot of bridal fairs around – and a lot of them are kind of the same.
You'll also know that, at Tutu Du Monde, we love weddings… and we love to be a little bit different in everything we do. So, when we decided to showcase our beautiful flower girl dresses and accessories at One Fine Day (held in Sydney over 12 & 13 September), we knew that we – and the attending brides-to-be – were in for a treat. Because One Fine Day is no ordinary bridal fair!
Just like us, One Fine Day is the antidote to everything cookie-cutter when it comes to weddings – it's bespoke, it's luxurious, and it's inspiring. It's presented in a totally unexpected and refreshing format, with really creative vendors (that's us!)… and it's also just a super-fun day out with family, friends and your bridal party.
One Fine Day is known for gathering together a curated collection of the most sought-after designers and suppliers in the wedding field. Our brief was to showcase what we do best when it comes to weddings – our imaginative, magical flower girl dresses! Whatever the bride's vision – classic, bohemian, romantic, glamorous – we've made sure there's a Tutu Du Monde flower girl dress to perfectly complement her style, and we went all out to show this off. Our mission: for brides who want something different (because they are a bit different) to come along, get inspired by our flower girl dresses, and then go away and be able to completely customise their big day based on a really clear vision.
For us, it was a magical experience – with our little flower girls decked out in our finest flower girl dresses, taking turns down the catwalk and delighting the crowd as they paraded our wedding-perfect tutus and tiaras… the snaps from the day really tell the story.
The feedback we received was fantastic; we can't wait to do it all again next year. And, if you couldn't make it to see us in person, all our dreamy flowergirl dresses are here for you to view.
Andrea and the Tutu team