An array of candy coloured clothes, surreal props and a location of the grandest proportions ensured our February campaign shoot was to be one our biggest and best! Discover some of our inspirations, insights and stories with a behind the scenes look!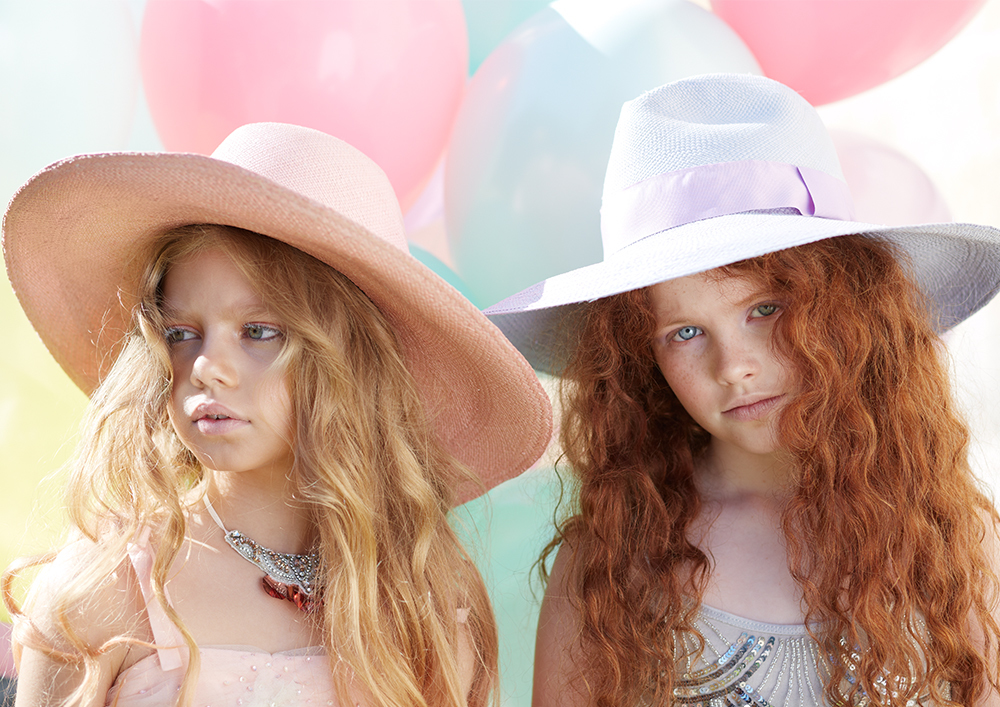 THE MAKING OF A DREAM
Our Spring/Summer 16 collection campaign shoot was truly like no other. The collection was inspired by the dreamlike states experienced in childhood with elements of the surreal, bizarre and extraordinary. A line up of pastels, shades of minty greens, soft lilacs, pale pinks contrasted against jet black with pops of violet purples all embellished in our signature sparkle were the perfect mix of the imaginary. With this concept driving our ideas we knew that we had to create a world where dreams could be played out, a fantasy realm of beauty.
To capture the spirit of imagination and fantasy, a location of grand proportions was needed for a shoot on an epic scale. Strickland House proved the perfect backdrop, the historic house based in Sydney's eastern suburbs with sweeping harbour views has a colourful and rich history of its own adding an own element of drama to the mix. The property built in the 19th century is a Victorian Italiante mansion featuring high ceilings, opulent staircases, marble verandas, doric columns, sandstone stables and extensive gardens that stretch to the iconic Sydney harbour foreshore. With the house being grandiose in scale, it was the ideal spot for the theatrics and vision of our dream land to come to life.
After a week of wet and rainy conditions in Sydney, we eagerly watched the weather reports praying for clear skies on the day. Mother nature was kind and on the morning of the shoot it looked to be a perfect day with nothing but crystal blue skies in our wake. With that last check box ticked we were ready and thrilled for the day ahead. Our call time of 7am was no easy feat on the cold Autumn morning of May but with so much excitement and having overcome a host of challenges to get there, nothing was going to stop us!
To translate the dreamlike and surreal elements of the collection into the setting of Strickland House, a host of quirky and unusual props were essential. A dozen ladders, a mantle place (painted in pastel pink of course), two flamingos, roman columns, a hugely oversized bird cage, taxidermy animals, bouquets of rainbow balloons, lace parasols, oversized tulle pom poms, crystal balls, flowers and dining chairs were just a few of the wonderful but wacky objects that brought our spirited world of imagination into a reality. To make it happen we enlisted one of our biggest teams yet, non of which would have been possible without them.
A campaign shoot is never complete without a few stories to tell. From ghosts wondering on the grounds, sinking stable house floors, models with sweet affections for our prop doves and a few ruffled flamingo feathers, the day was full of excitement. Our campaigns are the absolute pinnacle of what we do and what we set to achieve, we love nothing more than making little girls dreams come alive. We hope your little ones will be as captivated as we are by this collection!
Andrea and the Tutu Team