THIS MUST BE A DREAM - A BIRTHDAY WONDERLAND
ELLIOTT GRACE'S 5TH BIRTHDAY CELEBRATION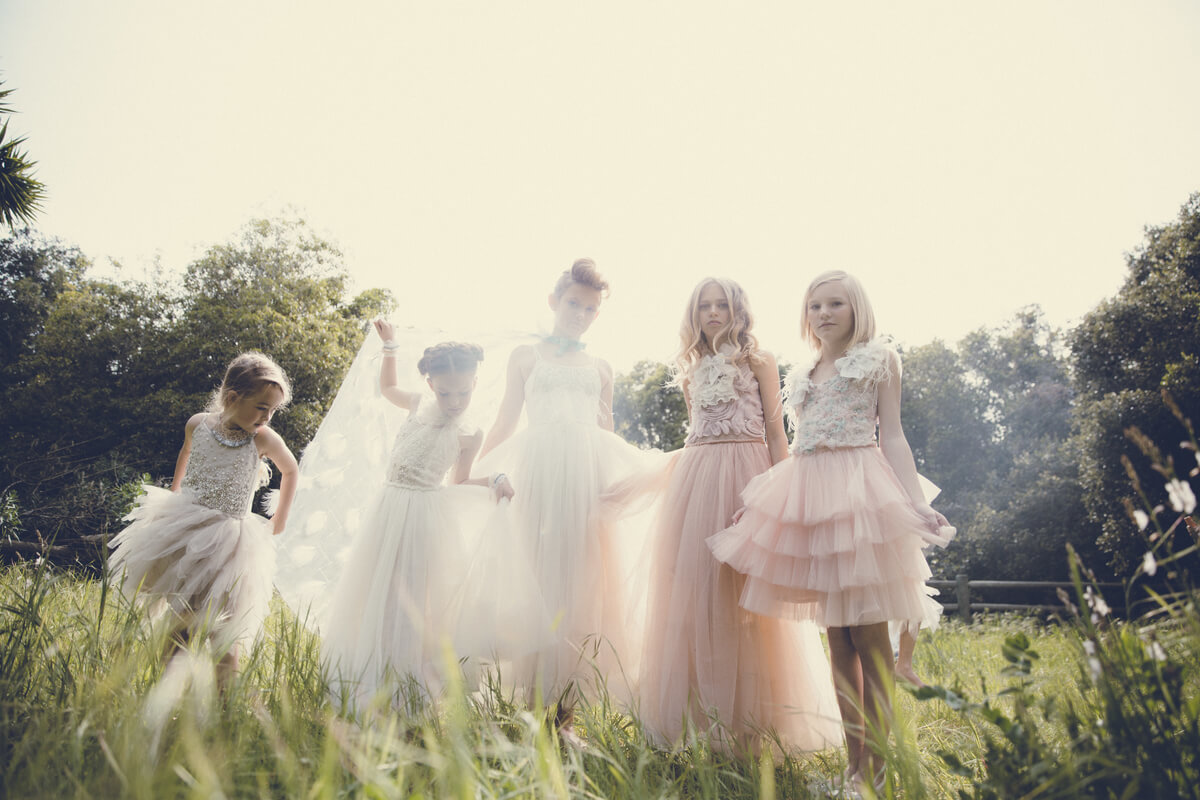 PR Maven Alice Ryan Miller created a magical birthday celebration for her daughter Elliott Grace's 5th birthday. Inspired by her blooming garden in Montecito, California, complete with oak trees, a stone bridge and a secret tunnel, it sparked an idea for a dreamy outdoor party playing dress-ups, vintage teepees, and wand making.
Partnering with party planner extraordinaire Gina Andrews of Bon Fortune Style, Alice created whimsical settings and even organised the sweetest farmyard animals to join the party of eight, with fluffy bunnies, beautiful ponies and the cutest ducks from Little Horse on the Prairie.
Elliott Grace and her friends were treated to the expert styling of Hilary Rozinkranz and Stacy Rosen of Modern Queen Kids, all dressed in Tutu du Monde and accessories from Modern Queen Kids, and sparkly hair & make-up by Martin Lane Christopher and Kevin Spencer.
A beautiful cake by Elizabeth Colling was a sweet way to end a spectacular day, presented on the most beautiful vintage plates and cutlery.
This party was also featured on the latest Could I Have That Mini magazine.
Party Planner: Bon Fortune
Styling: Modern Queen Kids
Wardrobe: Tutu du Monde
Hair & Make Up: Martin Lane Christopher, Kevin Spencer
Cake: Elizabeth Colling
Photography: Blue Gabor
Animals: Little Horse on the Prairie